Are you looking for area rug experts near me? Are you feeling like your area rugs are looking dingy? Do you want to know what you can do to help keep them clean or even how to choose the right area rug? If so, CBC First will help you! Area rugs are a great way to add personality and comfort to a room, but they can also be painful to clean. 
When you've got pets, kids, or just a lot of traffic going over your area rug, it can get dirty pretty fast—which means you need to find some way to clean it! Luckily, area rugs are one of the easiest types of carpeting to clean since they're designed to withstand all kinds of wear and tear. Here are some ways to keep your area rugs looking as good as new.
Vacuum Regularly to Remove Dirt and Dust
Keeping your rugs frequently vacuumed is a key. Sweeping and vacuuming eliminate dirt and dust but also assist in maintaining clean carpeting. Like grass, if you don't tend to it, it will become out of control and brown and yellow if you cut it too short. Similarly, a rug will grow dingy and unappealing if it isn't vacuumed regularly and dirt and dust are allowed to gather beneath it.
Inaction on your part might lead to several undesirable outcomes if you give the problem too much time. First, a slimy fungus may grow on the bottom of the rug, above the residue, if the residue includes moisture retained below the rug for extended periods (which occurs all the time in Florida). This fungus doesn't only stink, but it's also ugly. Second, if you have kids, dogs, or other individuals who spend a lot of time inside your house, they will inevitably track dirt in.
Shake Out Rugs Periodically To Dislodge Any Debris That May Have Accumulated
You should be doing this regularly even if you have hardwood floors, but it's particularly crucial if you've just put down brand-new carpets in a high-traffic area. If you have hardwood or laminate flooring, shaking the rug regularly can help keep the dirt and dust where it belongs rather than in the carpeting, debris or dust that has collected on the floor should be vacuumed up regularly.
Of course, there will be times when you can't immediately clean up a spill before they have a chance to seep in; dab the area with a cloth or paper towel. Another option is to use a clean white towel dampened with vinegar to mop up any spillage. Once the baking soda added has dried, it may be used as an abrasive cleaner to remove carpet stains. Removing very persistent stains (such as coffee or wine) from fabric may take numerous tries.
Blot Spills Quickly with a Paper Towel or Cloth as Advised by Area Rug Experts near Me
Everyone hates it when accidents happen, but the essential thing to do is to clean up the mess as soon as possible. Don't let a spill remain for too long, or it can seep deeper into the rug's fibers. Please do not put off blotting the spill until later; get some paper towels or a clean cloth and do it right away. It will soak up most of the liquid and keep the object from sinking further. It will assist get rid of part of the stain so that it doesn't show up quite as strongly when you clean it.
If your area rugs are constructed from wool or another animal fiber that might be negatively affected by moisture, then you should take great care to clean up any spills as soon as possible. The growth of mold and mildew may harm your carpets regardless of their composition, so keep an eye on them if they become wet.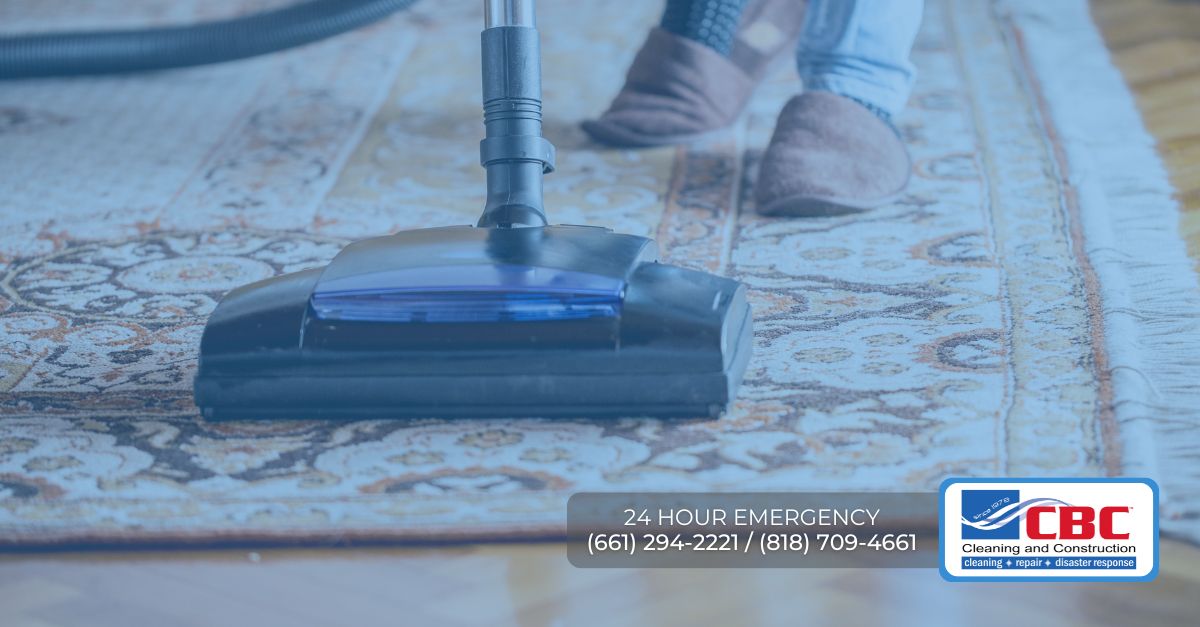 Use A Gentle Rug Cleaner If Necessary (Test in an Inconspicuous Spot First)
Even though area rugs are durable, they need frequent cleaning to maintain their beautiful appearance. You should first begin your search for local rug cleaning services by considering inexpensive, non-destructive options. In other words, you should steer clear of anything that might be harmful, such as strong chemicals. If you must clean your rug, go for a light detergent or other non-abrasive option. By testing a small area first, the cleaner won't harm the rug's fibers. (Investing in expert rug cleaning might be worthwhile if your rug is fragile.)
Also, if you use an all-purpose cleaner that is too powerful and leaves stains or water rings on your rug, you will need to wait for the rug to dry before vacuuming it, which might take days. Please do your homework before committing to a rug cleaner to be sure it won't ruin your expensive floor coverings.
If you need area rug experts near me, look no further than CBC First (661) 294-2221! We have an A+ rating with the Better Business Bureau, so you know we're reputable and experienced. We have a wide range of affordable options available to our customers, so they'll always find something that fits their needs—even if they're budget-conscious like many people are today!