Your home is your castle. You do your best to keep your living areas clean and comfortable at all times, and you probably take some pride in the overall appearance of your home. While you can do your best when it comes to vacuuming, dusting, scrubbing, and mopping, there may be some problem areas in your home that you just can't get as spotless as you would like. One area where this is especially common is grout. Whether you have tiles in your bathroom, your kitchen, or your floor, dirty and unsightly grout can take away the luster of your tilework–which is often expensive to begin with. Grout cleaning can be an arduous task that takes a bit of elbow grease. If you are sore from getting on your hands and knees, or if you find that simple household cleaning products are not getting the job done, it may be time to switch up your approach. Learning some tips and tricks from a professional cleaning service such as ours can help you restore your grout to its more immaculate appearance.
Oftentimes, tilework can be a great source of pride for a homeowner. Whether you have ornate designs, or simply like a clean look, tile can be the way to go. As a smooth surface, tile itself can be relatively easy to clean. The grout that is used to hold it in place, however, can be porous, which means that it can hold on to dirt and be stubborn to traditional cleaning efforts. Read on to learn some ways in which you can more effectively clean your grout.
Grout Cleaning 101: Prepping the Grout Area
One common mistake people make when cleaning grout is failing to properly prep the area. You are going to want to use a damp cloth to thoroughly wipe down the tile area. This can allow you to remove larger debris and loose grime. You can also use this occasion to clean off any stains or spots on your actual tile.
Creating a Cleaning Solution
The truth is, you do not always need an expensive store-bought cleaning product to freshen up your grout. You may be able to concoct an effective solution with items you already have in your home. Try mixing two parts baking soda with one part water to remove simple dirt and grime. If your stains are a bit more entrenched, you can try two parts baking soda and one part vinegar. For especially porous grout, you may want to try two parts baking soda with one part hydrogen peroxide. If those efforts fall short of the job, it may be prudent to work with an experienced professional cleaning service such as ours at CBC Cleaning and Construction. 
Using a Grout Brush
Once you have created your solution of choice, you can apply to the grout in small amounts. You can then use a grout brush or an old toothbrush to massage the paste into the grout. You can then rinse the grout and allow it to sit for 24 hours before re-assessing its cleanliness.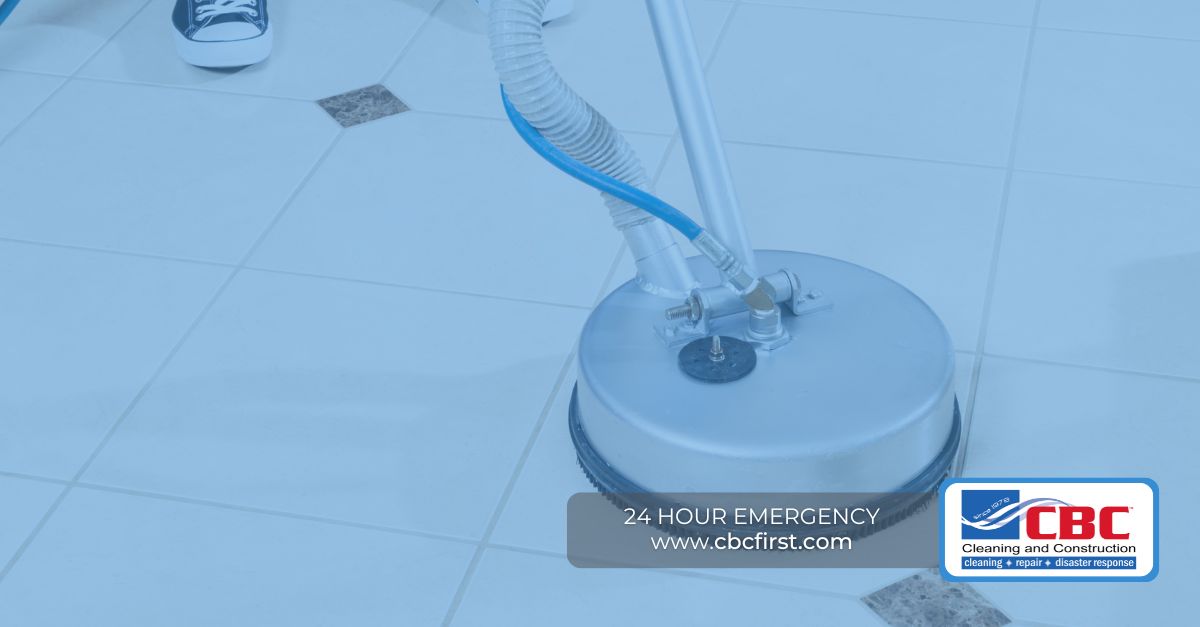 Call the Pros Today!
At CBC Cleaning and Construction, we have the tools to tackle the jobs that you can't quite do yourself. To arrange for your initial in-home consultation, contact us by email, or call us today.