If you live and commute in southern California, the odds are good that you spend a decent amount of time in your car. While it is not ideal, it is the reality for many in the Golden State. Since your car needs to serve as a haven of sorts, it helps to keep it as clean as possible. While you can do your best to remove clutter and vacuum out dirt and debris, your carpets can become stained with stubborn, hard-to-remove spots. You can, of course, get out a washcloth and a cleaning solution and attempt to scrub your carpets yourself. The problem you may run into, though, is that stains in car carpet can be deep and ground in by the feet of you and your passengers. If you are looking for a car carpet cleaner to restore your car back to its factory condition, it is helpful to know what to look for. There are a lot of companies out there making lofty promises, but by educating yourself as a consumer, you can find a trusted professional to work with.
When you first set out to find a carpet cleaner who specializes in cars, chances are good that you will turn to Google or other search engines. In typing in a few keywords, you may quickly find yourself overwhelmed with the sheer volume of options in your area (especially in southern California). The good news is, you do not need to fret. There are ways to assess who is legitimate and who you can maybe pass on. Read on to learn a bit more about what goes into finding effective car carpet cleaners. 
What Does a Car Carpet Cleaner Do?
As you look for a cleaning service, you may be tempted to look for a business that specializes in cars. While that is a pathway you can take, it is wise to consult with a cleaning service who can tackle all sorts of surfaces. The reason for this is that they have more knowledge about what works and what doesn't, and they may be able to think outside of the box a little bit. At a basic level, a good carpet cleaner will use heat extraction technology, which can thoroughly remove stubborn dirt from carpet fibers. They may also use cleaning solutions that are specifically tailored to car carpet.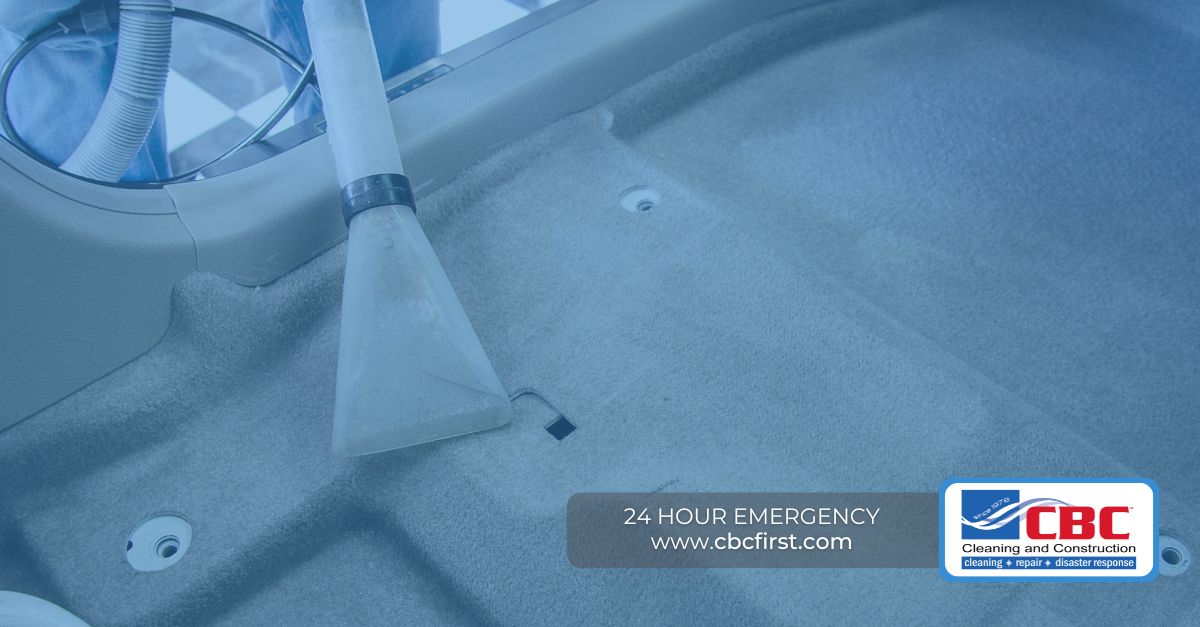 As you peruse Google results, you should look at what other customers are saying. Positive reviews are generally a good indicator of which cleaning services are worth your time and money. Google Reviews is a helpful resource, and so are other sites like Yelp. A business such as ours at CBC Cleaning and Construction will also take the time to make an in-person assessment before providing you with a quote.
We Can Help You Restore Your Carpet
If your car carpet needs the services of a professional cleaning service, we are ready to help. To learn more about some of the services we provide, please contact us by email today. You can also reach us by phone.