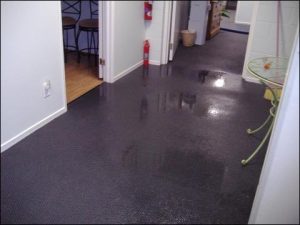 Water Damage Specialist
It is an unpleasant fact that disasters and accidents can happen when you least expect them. Water pipes or appliances such as water heaters, dishwashers and washing machines can leak or storms can cause flooding or destroy your roof. It is especially frustrating when these events include water damage to your home and belongings. It is always in your best interest to leave the cleanup, drying, and restoration of this damage to a water damage specialist such as CBC Cleaning & Restoration. Attempting to perform this job on your own can cause worse damage in some circumstances. As the clock continues to tick, time is of the essence once the initial damage has occurred. The structure, flooring, and personal belongings must be dried quickly as possible to avoid secondary damage such as drywall and structural damage, mold, and permanent damage to your furniture and property. Any negligence found in your part to "protect and secure" your property from further damage could be grounds for your insurance company to deny the claim.
The Need for Urgency
Reimbursement for secondary damage that occurred as a result of delays on your part to cleanup and repair your home and belongings can be denied by your insurance provider. A delay of only 48 hours can lead to mold infestation of your personal belongings, flooring and other areas of your home that may have been otherwise saved.
Once mold develops, your floors, drywall, and structure of your home will need repairs and remediation work performed that could have been avoided! By contacting CBC Cleaning & Restoration immediately, a quick assessment of your damage and individual needs can be made so that appropriate action can promptly be taken to prevent any additional damage from occurring and keeping all occupants safe and healthy. Our water damage specialists are on call 24 hours a day, seven days a week and can be on-site within an hour.
Trained and Certified
CBC's water damage specialists are trained in the latest techniques and cleanup procedures as prescribed by IICRC S-500 guidelines. Infrared Thermography cameras will be used to identify wet areas in walls and structures. You can rest assured that our specialists will closely monitor the drying process with our state-of-the-art moisture detectors and psychometric equipment to ensure proper drying. Our mold remediators are certified and trained according to IICRC guidelines and are members of the Indoor Air Quality Association. We will work with you to determine an appropriate course of action for cleanup, remediation, and restoration to get your home back to pre-loss condition as soon as possible.
Your home is perhaps one of your most important investments. Do not take chances when it comes to recovering from water damage. When damage occurs, your first call should be to the specialists at CBC Cleaning & Restoration. Call 661-294-2221 or visit our website at CBCfirst.com!