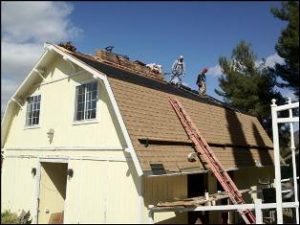 As a homeowner, you are always looking for ways to protect and maintain your investment. Here are some tips to avoid a disaster.
APPLIANCES:
Many household appliances are prone to creating water damage and may require water restoration services and clean-up. As a homeowner, it is best to check appliances regularly, including dishwashers, refrigerators, washing machines, ice makers, etc. A small leak can cause tremendous water damage. Check aging hoses, connectors, and evidence of water leaking. CBC Cleaning and Restoration, and our 24 Hour Emergency service can help repair your home when your appliances fail and cause water damage.
EXTERIOR MAINTENANCE:
To help avoid the need for restoration services, there are many things a homeowner can do to prevent water damage. Homeowners should maintain their exterior gutters and downspouts, cleaning out the leaves and debris that might build up over time. Also, extend your downspouts out from the house around 10 feet, so groundwater can't settle back into your home, causing water damage. Lastly, the angle of your yard is very important and should direct excess water away from your home's foundation. This keeps water damage from seeping inside.
ROOF LEAKS:
Roof leaks are one of the most frequent sources of home water damage and cause for cleanup service. The safest way to detect a rook leak before it strikes is to get a detailed professional inspection to identify areas of weakness in your roofs façade, and then make repairs as needed.
WINDOWS AND DOORS:
A common area for water damage to your home is around windows and doors. Builders commonly use sealants in window and door frames to protect against water damage. But those seals only last several years and need to be replaced. Checking water damage problem areas is the best way to prevent excess water from seeping in. A regular fast check can save lots of money on water damage cleanup costs for your family.
One of the great things about CBC is our 24 hours a day, seven days a week availability. When you have a water damage, it usually happens at the most inconvenient time. Having a service available at any time day or night can make the difference between a simple cleanup and expensive repairs and renovations.
For your peace of mind, put CBC's mobile bookmark App on your phone for fast service and quotes. Go to www.CBCFirst.com./24hour, from your phone and get the bookmark App right now! You never know when disaster may strike. We are here to help.