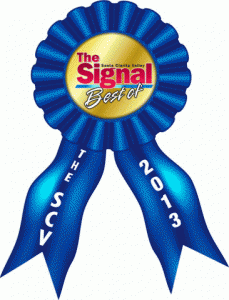 Santa Clarita Carpet Cleaning
Having carpet adds comfort and an inviting look in your home. Walking over it feels relaxing and familiar. Kids and pets alike enjoy playing and sleeping on its soft surface. However, like anything else, it gets dirty and contaminants become embedded. Food and beverages get spilled and leave marks. If you are looking for professional carpet cleaning for your home, CBC Cleaning and Restoration will get the job done. Voted #1 residential and commercial carpet cleaner in Santa Clarita, CBC also offers a range of services in the areas of cleaning, disaster response, and repairs.
With pets, kids, and people moving through a home, carpets absorb the effects of bacteria, dirt and debris. With all this activity, professional carpet cleaning is essential for maintaining a clean, fresh living space. And when you hire professionals, you know you are getting the cleaning done right. CBC technicians are experienced and use the best products and equipment. There are several benefits to hiring professionals to clean your carpets. With truck-mounted, hot water extraction cleaning, the life of your carpet is prolonged and it improves the look and feel of a room. What's more, the air will be healthier because dirt and pollutants will be removed which can improve health conditions such as asthma and respiratory issues. These services also apply to area rugs.
What is also comforting is that CBC also offers cleaning after disasters, emergency service 24-hours a day. If your home has experienced a fire, flood, or other destruction, you can request an evaluation for your home to determine the extent of the damage and the best method for drying, repairing and cleaning your home! CBC uses state-of-the-art equipment and products to quickly restore your home to it's pre-loss condition or better! CBC has been helping homeowners with disasters for over 35 years. The technicians are certified, professional, and understand that you can't predict disasters in life. That is why CBC offers immediate 24 hour emergency response and restoration services to help you navigate through a stressful situation.
So for all of your carpet cleaning and emergency needs, contact CBC Cleaning and Restoration. You will be provided helpful information on maintenance, along with professional services from a trusted and respected business. The technicians are dedicated and will clean and restore your carpets to a beautiful, vibrant look which will improve your home and benefit those living in it. Call CBC at 661-294-2221 or email us at CBCfirst.com for a free estimate to clean and restore your carpets and home.