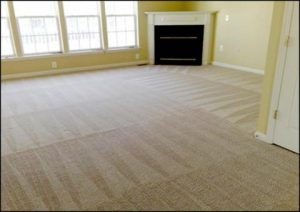 It's important to professionally clean your carpets and area rugs every 12-18 months. Outside substances, like dirt, grease, pet hair and dander, get tracked into your home throughout the year, along with food and drink stains and any number of inside spills. These contaminants and pollutants not only abrade and soil your carpet fibers, they also negatively affect your indoor hygiene. You might ask:
"How far ahead do I need to plan and schedule my cleaning with CBC Cleaning and Restoration?"
This is a very common question and the answer may vary a bit, depending on the season. Ideally if you call the week prior, we can easily accommodate the time and day you request. In the case of unforeseen accidents or emergencies, CBC is prepared to provide you with a same-day or next day appointment. Obviously if you are flexible with your availability, we can more easily accommodate your timeframe and needs. Same day or next day appointments can be accommodated, but a bit more notice is always appreciated!
For appointments scheduled further out, one of our representatives will give you a reminder one to two days prior. She will also remind you of the one-hour estimated time frame in which the crew will arrive and leave a return phone number if you have questions or need to change your appointment. (Obviously, this does not apply to same-day or next-day appointments since the time and details will be given at the time of your call.)
If you wish to request a specific morning or afternoon appointment time, or if you have a limited availability schedule yourself, CBC will make every effort to work with you and make the process as simple as possible. CBC operates 4 fully equipped cleaning vans with certified technicians so our ability to accommodate your requests is usually quite easy. However, the further out the appointment, the more accommodating we can be to your specific timeframe!
CBC Cleaning and Restoration has appointments available Monday through Saturday. If things are hectic during the week due to work, kids' schedules, or any other issue, Saturday scheduling is always available and convenient for this reason.
No matter what your cleaning needs, CBC is here to help. We have honest, upfront pricing, qualified and friendly IICRC certified technicians, and our truck-mounted cleaning system will get the job done right. We encourage you to call soon to get on the schedule for any pre-holiday cleaning at: 661-294-2221. We guaranty if we can't get your spot out- No one can!
In addition, as a homeowner, you never know when a water or fire disaster can strike. CBC is always available for emergencies. Get our 24-hour Emergency App on your cell phone for convenience and direct contact from anywhere, anytime. Type in www.CBCFirst.com/24Hour, and simply bookmark the page.