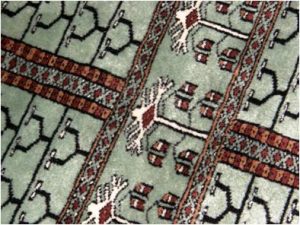 CBC Cleaning and Restoration has been providing cleaning and restoration services to Los Angeles County and Ventura Counties for 35 years. We provide services that help our neighbors and communities handle disasters such as water damage, fire and smoke damage clean-up, emergency water extraction, floor and structural restoration, carpet replacement, mold remediation and biohazard clean up.
We believe each and every emergency and restoration job is about people and the quality of living and working within their environment. Our advice and services are motivated by how we would handle a disaster if it were to happen in our own homes. CBC takes the time to educate our clients- whether residential or commercial- so that they can make wise decisions regarding their disaster depending on their individual Area Rugsituation. We make every effort to reduce the stress and disruption after a structural damage by creating a sense of security and confidence for home or business owners. Our technicians are trained to utilize state-of-the-art equipment, products, and techniques to effectively mitigate the damage while saving money and time.
CBC Cleaning and Restoration technicians live in and around the communities where they work. We are preferred providers for disaster services for Farmers, Allstate, USAA, and State Farm insurance companies. So, when disaster strikes… call CBC first! And check out our web blog for information on water damage, carpet and area rug cleaning, fire and smoke damage, upholstery cleaning, mold remediation and other areas of interest.
For quick response, click the 24-Hour service button located at the top of our website page. Also, for your convenience, get our bookmark App by going to www.CBCFirst.com/24Hour from your cell phone or other electronic device. Bookmark the page and you will get our CBC App on your phone which will connect you directly to the services you need, when you need them. You never know when a leak will cause water damage and require clean up, but you can rest assured CBC will be there to help you recover and return to a normal life for you and your family.